UUpLink.org, which we just pronounce as up-link,  is not a formal affiliate of the Unitarian Universalist Association, The Canadian Unitarian Council, or any Unitarian Universalist congregation/society/church or similar entity.  Our mission is to maintain an ongoing audio outreach sharing basic principles similar to those held by many Unitarian Universalists and other religious progressives.  Views of speakers and musical artists usually do, but occasionally may not, reflect a collective opinion of the UUA/CUC or its many affiliate congregations.  UUpLink thanks all clergy presenters and congregations which consent to our online rebroadcasts of their presentations.  In virtually every case, sermons enjoy copyright protection belonging to the writer.

Unitarian

Universalist

Radio

Postal mailing address:

UUpLink

114 Clarendon Ave NW

Canton, OH   44708-4695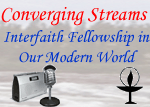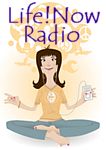 Pete, rest in peace.  Click
here
for a fine performance.